How many persons go on such a tour?
Precorona: From 2 to 35 persons, from dates to company outings. 35 persons are the highest maximum. More than that amount and I can't speak loud enough for everyone to hear, we cannot be on the sidewalk and more than 35 persons would get quite delayed at crossings. Groups larger than that may either get several tours or have the tour converted to a lecture.
Am I able to take my bike along the tours?
No, not really unfortunately. This is Copenhagen so many of the stops are on narrow sidewalks and the city is ceaselessly dug up and under construction, so I sadly cannot recommend taking your bicycle with you.
Where do the tours end?
Copenhagen Explained is a circuit from Frue Plads.. Copenlady is from Frue Plads to Kongens Have. The Innovationstour from Glyptoteket to Mikkel Bryggers Gade. In the footsteps of Bohr and Ørsted from Nørregade to Bredgade. Copenhagen in a Red Light from Ørstedsparken to Oehlenschlägergade. The Stench in the City from Torvegade to Nikolaj Plads. The Happy Hour forms a ring to and from Højbro Plads.  The Prostitution tour is from Rådhuspladsen, as is Death and the City – which ends at Nørreport.
May I drink a beer on a tour?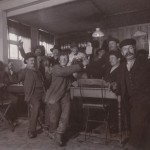 Yes! As long as you behave well you are allowed to drink on the street (both the police and I won't mind). Nerd Tours are enlightening entertainment or entertaining enlightenment, so it is not like school and your time is at your disposal. You can smoke and drink, walk away whenever you like (as long as I get my payment it's ok), talk on the phone, kiss, pick your nose, make fun, ask, sing between stops, eat cake and candy and more of what was forbidden on school outings with morose teachers.
Does Nerd Tours have handicap accessible tours?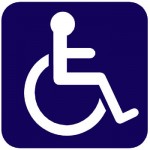 No not really as Copenhagen just isn't a handicap friendly city: It is filled with cobble stones, narrow sidewalks, high curbs, some stairs and psycho-cyclists.
The Stench in the City and Copenlady are the most manageable tours and they both have benches on some of the stops. There are quite a lot of cobble stones, though… The Stench in the City might be fun for the blind and partially sighted as the trip is mainly about listening to tales abouthorrid smells (and samples of these smells too!) rather than seeing architecture.
Does Nerd Tours have child-friendly tours?
Naow, not really. The Stench in the City is the most child-friendly tour and I have had eight-year olds guests who asked quite interested to some of the things on the trip as we can all relate to pooh! The tour In the footsteps of Bohr and Ørsted can be adapted to youngsters at 12 years or so, but that tour requires some knowledge of physics/chemistry/science.
To hear about sex and feminism on a rather dry and theoretical level might also bore persons under 15 years of age, but younger interested persons are very welcome.
Babies sleeping happily in pushcarts are of course welcome for free.
Does Nerd Tours do school outings?

Yes! Some elementary schools, high schools and DIS, Danish Institute for Study Abroad, have had a Nerd Tour as part of the education.
The level is of course adapted to the particular group and may be ended with a round of questions and answers, as DIS have done.
Does Nerd Tours do more general tours?
Yes. If you don't want one of the themed tours you might hire me for a stroll in city. For instance we could meet at your hotel and walk through the city, pointing to highlights and offer some background information on Copenhagen. I went three years to the school of architecture and read extensively about Copenhagen so I might even be able to answer some of your questions!
I love Copenhagen and would like to show my favorites and perhaps even get you a bit thrilled about wonderful Copenhagen as well. Tours available in the hours from 0800 to 2200.
How long time before my trip do I have to order in advance?
The further out in the future you order your tour the bigger the chances are that I can do the tour, but a couple days beforehand could also do the trick. Just ask, your request may be declined – or accepted.
A good place to eat?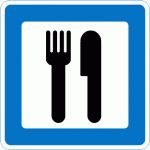 I'm often asked if I know a good place to eat. I asked my Facebookfriends this and here are their answers. If this isn't satisfactory you might want to check out Spotted by Locals.
Inner City
Ellas, Fiolstræde 21
Rio Bravo, Vester Voldgade 86
A Hereford Beefstouw, Vester Voldgade
Guru to Go, Jernbanegade 5
Atlas Bar, Larsbjørnstræde 18
Krogs Fiskerestaurant, Gammel Strand 38
L'Education Nationale, Larsbjørnstræde 12
Halifax Burger, Frederikssborggade 35
Den Tatoverede Enke, Boltens Gård
Retour, Tordenskjoldsgade 11
Umami, Store Kongensgade 59
Ofelia, Skuespilshuset
Mash, Bredgade 20
Café Norden, Amagertorv
Nørrebro
Manfreds, Jægersborggade 40
Ranees, Blågårds Plads 10
Kates Joint, Blågårds Plads
Kösk, Frederikssundsvej/Nørrebro Station
Vesterbro
Magasa, Istedgade 4
Dim Sum at Fu Hao, Colbjørnsensgade
Sticks'n'Sushi, Tivoli Hotel
Noodle House, Abel Catherinesgade 23
Good Morning Vietnam, Abel Catherinesgade 6
Brunch at Zakabona, Istedgade 88
Al Diwan, Vesterbrogade 94
Klubben, Enghavevej 4
Fiasco, Gammel Kongevej 76
Kødbyen
Fiskebaren, Flæsketorvet 100
Nose Tail, Kødbyen
Pate Pate
Østerbro
No. 1, Århusgade 1
Gustavs Bistro, Classensgade 11A